EMPOWER ACTION
With Automated Action Items
STOP TAKING NOTES, START TAKING ACTION
Too many meetings are filled with ideas, brainstorms, and review - but no actual steps forward.
How can we change that?
With Anchor AI's automated action items.
Use our signature wake words and artificial intelligence to ensure you say less and accomplish more in every meeting!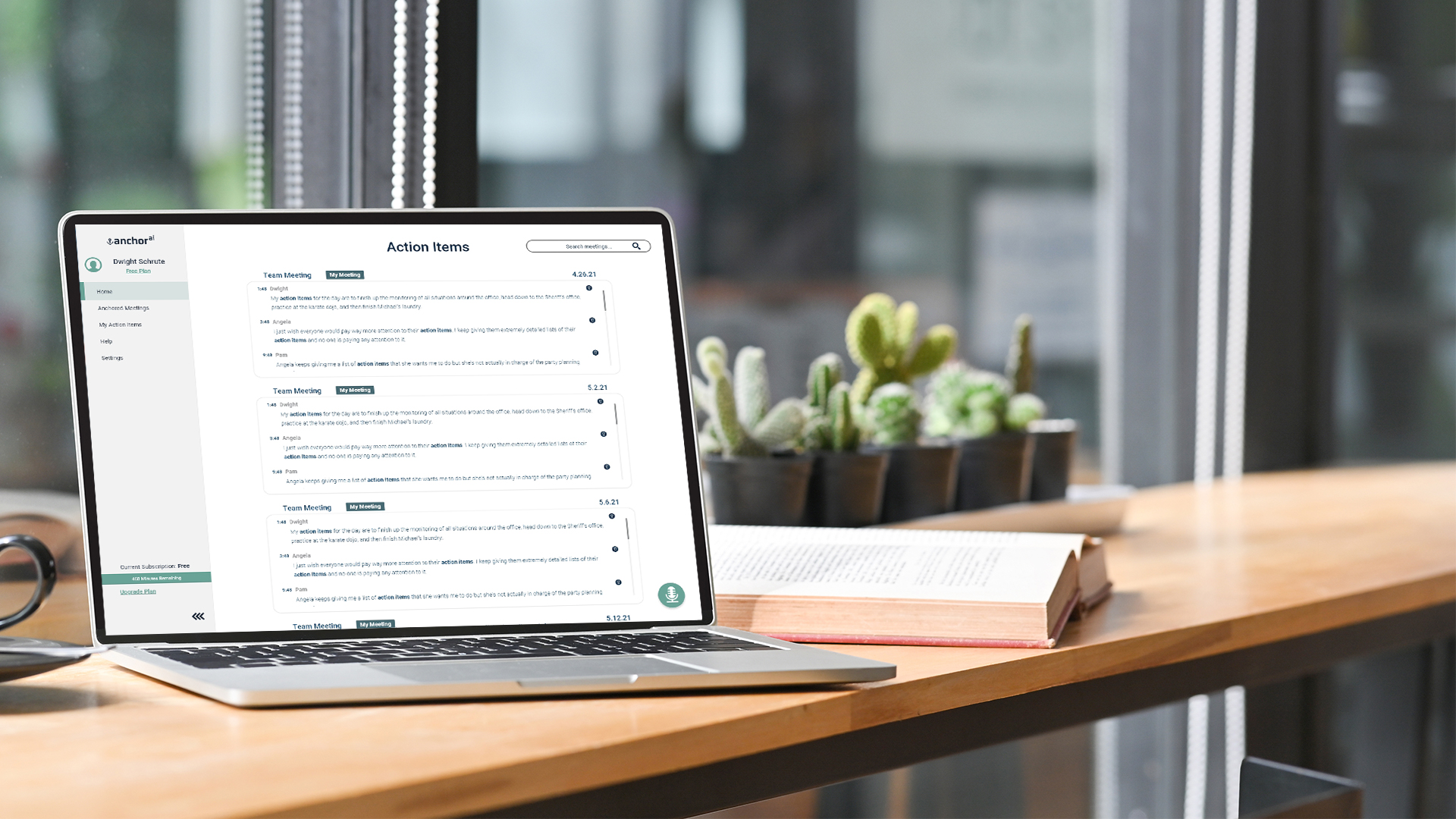 "We surveyed 182 senior managers in a range of industries: 65% said meetings keep them from completing their own work. 71% said meetings are unproductive and inefficient. 62% said meetings miss opportunities to bring the team closer together."
REGISTER NOW
FOR THE BETA GROUP