TRANSCRIPTS
Anchor AI takes your meetings and generates them into easily searchable transcripts. Never miss another meeting note or forget another idea with Anchor AI!
WHY DO YOU NEED A SEARCHABLE TRANSCRIPT?
Anchor AI Features
ELIMINATE CORPORATE AMNESIA
A searchable transcript ensures all strokes of genius are captured and not forgotten. No more wondering what was said... Anchor AI ensures a word-for-word breakdown so you never forget!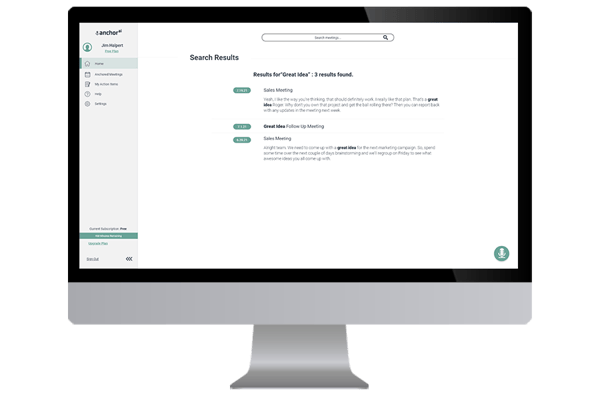 Stay in the moment, brainstorm together, get lost in your ideas.
Anchor AI will always be there to capture your inspiration, and make it easy to find a day, a week, or a year later!